Air cargo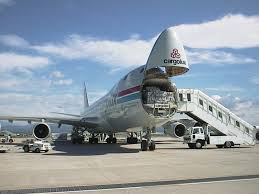 Our company was formed to provide high quality within the freight market. Our ethos is based on offering the highest possible level of service with complete honesty in every aspect of our operation ensuring our representation of your business to your clients is always of the highest standard.
With over 25 years combined experience in this market, we are dedicated through our management and staff to offering seamless distribution solutions from your door to your customer's door.
Our global network of agents allows us to offer a complete door-to-door solution for our clients at competitive rates. From a simple courier shipment through to a full charter, we can control your complete movements with ease.
Air Safety
Air safety begins with professional and dilligent maintenance and support services on the ground. With offices in London & Warsaw, and a Part 145 Maintenance facility and FBO based at London's Biggin Hill Airport, we have a reputation for providing a range of cost effective aviation support solutions, with a clear focus on delivering quality & value.